Here we post the latest news about EDI.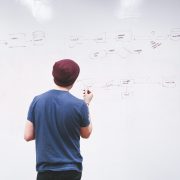 Current EDI news
Sorry, this entry is only available in Deutsch. For the sake of viewer convenience, the content is shown below in the alternative language. You may click the link to switch the active language.
Das neue Schulungskonzept von 2016 geht auf
Wir haben auf das Feedback gehört: Höherer Praxisbezug für Anwender und/oder Administratoren. Die Umstrukturierung unserer ediCERT-Veranstaltungen im Jahre 2016 sorgte für eine grundlegende Überarbeitung und verschob den Fokus der Schulung auf deutlich mehr Übungen am System. Ebenso fand die neue eBiss 3 Version Einzug in die Schulungen.
Wir bedanken uns an dieser Stelle bei allen bisherigen Teilnehmer für das ehrliche Résumé . Mit dem Ziel, die Schulungen stets zu verbessern und durch Ihr Feedback zu lernen, freuen wir uns schon jetzt auf ein spannendes Schulungsjahr 2018!
/
by HKR
https://www.pranke.com/wp-content/uploads/2017/02/startup-photos.jpg
1365
2048
HKR
https://www.pranke.com/wp-content/uploads/2016/07/Logo-Pranke-horizontal-1-300x138.png
HKR
2017-07-20 16:15:19
2017-08-03 19:03:43